BluBlocker Sunglasses
Consumer Awareness
Pandemic Sales Protection
Objective
Due to the COVID-19 pandemic, Quillin Advertising was tasked with restructuring BluBlocker sunglasses' marketing and advertising strategy to ensure the company would continue to turn a profit in an unstable time.
Each year, the summer season generates additional business for BluBlocker sunglasses as more consumers venture outdoors, take vacations, and look for reliable shades for their upcoming adventures. With nonessential travel and large events on hold across the nation, Quillin shifted BluBlocker's paid social media strategy to attract new customers and engage existing customers without the added support of seasonal discounts to boost interest and sales.
Strategy
By eliminating discounted promotions for the quarter and focusing efforts on longer-running, targeted social media ad campaigns, opposed to focusing on product discounts and promotions, Quillin was able to increase the revenue stream without taking a hit on cost per individual sale.
Tactics
For both June and July, Quillin developed three targeted ad campaigns spaced evenly throughout the months, emphasizing website and email retargeting and lookalike audiences via Facebook and Instagram ads.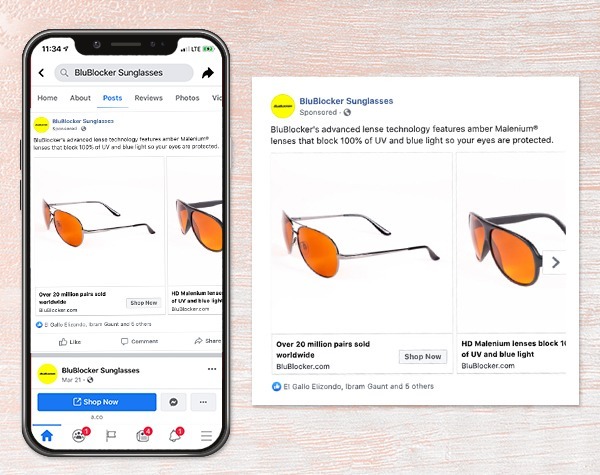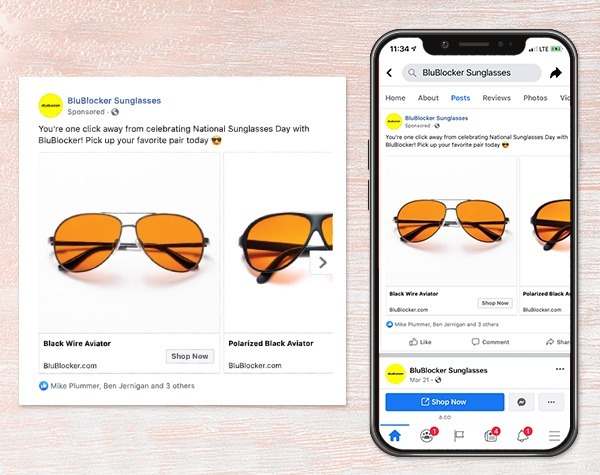 Results
Website conversions nearly tripled ad spend each month.
Total sales increased 76% year-over-year
Online store session by traffic source: Social increased by 199%
Website visitors increased 55% year-over-year
*Results taken from Shopify, Google Analytics and Facebook, and include Facebook and Instagram ad performance (June 2020 – July 2020)